2022 Race Details
This year's beer race took place on Sunday 5th June 2022.
In 2020 we had to cancel our highly popular beer race due to the COVID situation. The plan was to roll the entries over to 2021. Alas, when we had to cancel the 2021 beer race we rolled the entries forward again. So, in 2022, the race was only open for those who originally paid for a 2020 entry.
About the race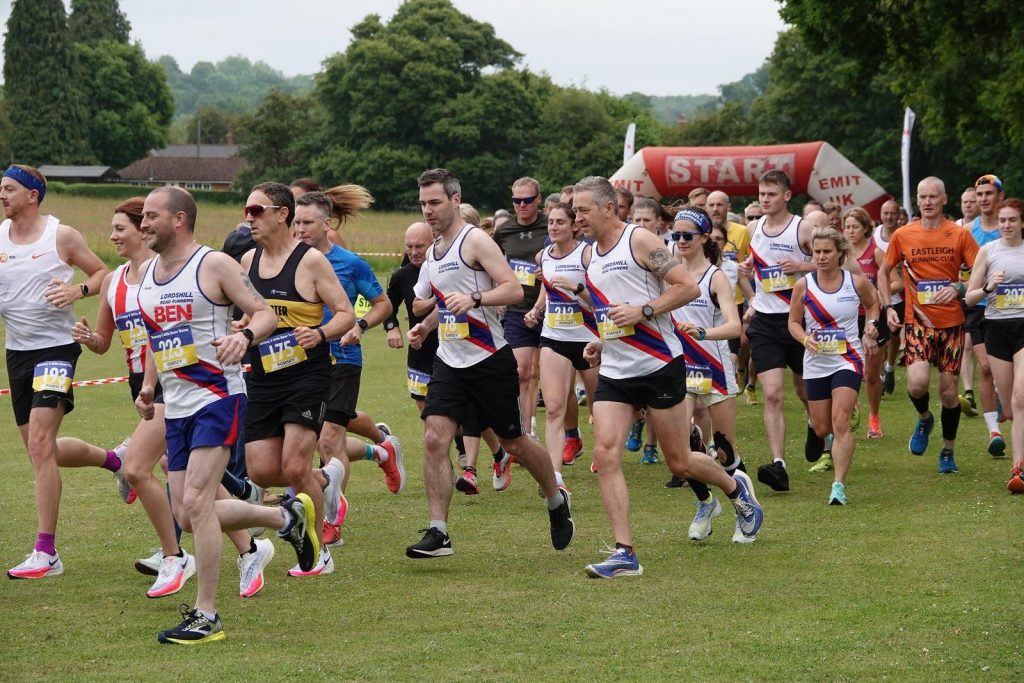 The Romsey 5-Mile Beer Race, organised by Romsey Road Runners, is a much-loved road race which attracts 400 runners each year. Supported by local brewery Flack Manor as well as Up and Running and A-Plant, runners enjoy the picturesque country lanes of Braishfield village, with a thirst-quenching pint of real ale (for over 18s) and a slice of cake for all runners at the finish, as well as a souvenir pint glass. It's a friendly and good-natured event for runners of all levels and abilities.
Hailed by Runners World as 'a charming 5 miler run along quiet country lanes', we are proud to present a road race for all runners. We are extremely grateful to Braishfield Parish Council, the Newport Inn Cricket Club and residents of the village for their continued support for the race, and look forward to welcoming you on the day.
A highly popular FREE 1km fun run for 4-14 year olds takes place at 11:45, after the main race and prize-giving. Registration for the fun run is on the day in the recreation ground finish area.
The Pantry, Braishfield's café, is open at the village hall during and after the race.
If you have any questions, please email our race director: [email protected]
Useful links
Previous results and photos