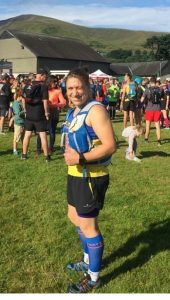 Becky Tovey recently completed the Snowdonia trail marathon, one of the UK's most challenging trail races. The course ascends 1,685 metres over 26 miles of iconic trails circumnavigating Wales' highest peak, Snowdon. Becky finished in 5.48 placing her an unbelievable 163rd out of 660 finishers.
Not content with running the Welsh mountains in the daylight, Becky ventured back to tough terrain to run through the night! This time she was joined by other fellow extreme runners; Dave Gardner, Tamatha Ryan, Mark and Ian Winkworth from Romsey, who joined forces with Hardley runners to do battle with the rolling hills of the South Downs, running the Midnight Marathon. Starting at 9pm at the Queen Elizabeth Country park, head torches were donned and the group set off. Heavy rain made the terrain slippery,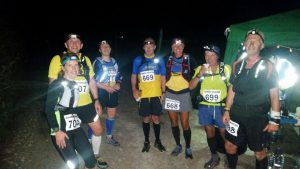 causing several runners to fall over but everyone soldiered on in the light of the full moon. Tamatha Ryan finished in 5.11 closely followed by Becky Tovey and Dave Gardner in 5.20 and then Mark and Ian Winkworth in 5.46. All runners were greeted with a most welcome bowl of warm chilli, medals and t-shirts at the finish.
On Sunday 30th July, three Romsey Road Runners completed the White star running event Dorset invader half marathon, a hilly trail race with a roman theme! Jim Wright was first home for Romsey in 2.07 followed by Ian Winkworth in 2.25 and Maria Hartley-Oinn in 3.09, impressive running by all.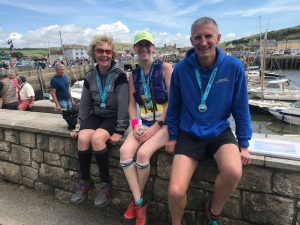 Last, but no means least, Brenda Topliss, Sue and Mark Stileman completed the Bridport Jurassic Coast 10k and Half Marathon. Sue said "this was a great off road race with lots of huge hills and cliffs so we were all pretty pleased with our times". Brenda finished in a fantastic 10k time of 1:15, Mark and Sue completed the half marathon, Sue in 2:30 and Mark coming 2nd overall in 1:42!