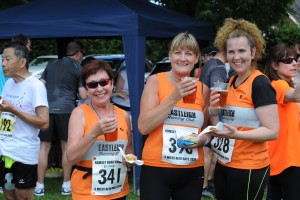 Well done to the nearly 300 runners who ran today's Beer Race and in particular to Paul Pallister (27:31) of Hardley Runners and Anna Smith-James (33:43) of Hedge End who won the male and female races respectively. The results and a link to today's photos have now been uploaded to the Beer Race page.
Thank you to all the people who have taken time to send in feedback, be it through Facebook, Twitter or email. We're glad you enjoyed it.
We look forward to welcoming you all back next year!