Personal bests galore were achieved by Romsey Road Runners in Gosport Half Marathon. The fast and flat course includes a section along the seafront promenade with views of the Isle of Wight. In perfect weather conditions ten runners completed the distance: Matt Hammerton on form again was first home in 1.14, followed by Alex Prinsep making his debut at the distance and finishing in an impressive time of 1.26 and Ian Winkworth took a massive chunk off his previous time with a new PB of 1.33.  The great performances kept coming with Mark Winkworth 1.38 (PB), Dave Gardner 1.43, Richard Cross 1.45, Liz Prinsep 1.46 (PB), Ben Sharman 1.47 (PB), Alice Lane 1.53 and Caroline Crump 2.37 (PB).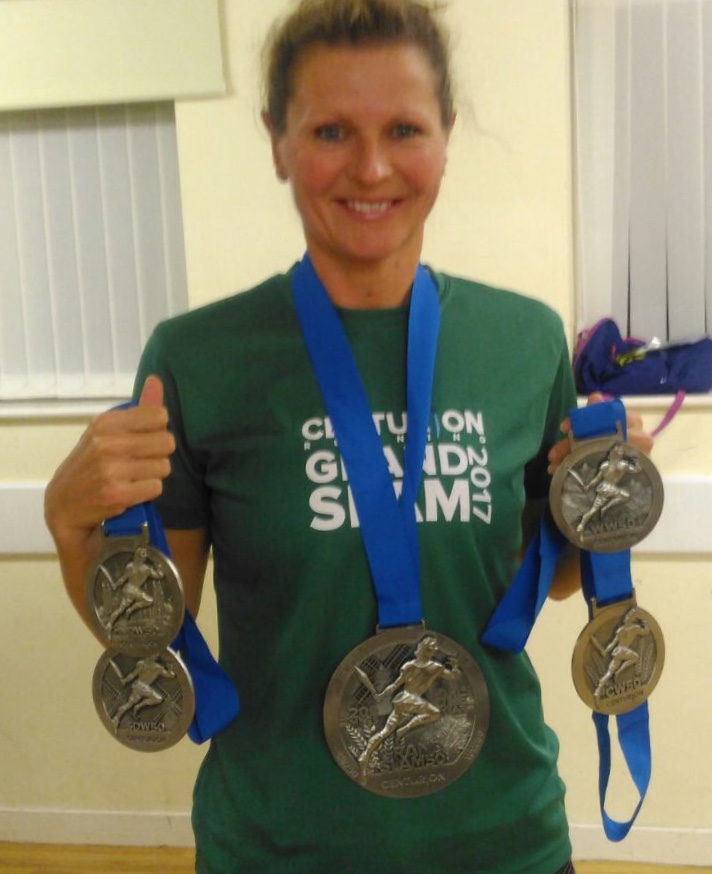 The 25th November saw Tamatha Ryan complete the Centurion Ultra 50 Grand Slam! A series of four fifty mile races throughout the year on some very challenging routes including the North and South Downs. The last race in the series was by far the toughest both mentally & physically composed of five loops of 10 miles around a very technical and hilly wood in the Chiltern hills. With temperatures at zero and the last three hours spent running in the dark it made for a tough challenge. A very relieved Tamatha finished in 11hours 13mins earning her the prestigious Grand Slam medal for completing all four Ultra races in the series this year.
Sunday 26thprovided an array of races. Cliff Reeves earned himself a personal best in the hilly Downton Half finishing in 1.55. Julie Shanker also got a PB in the AVR Wiltshire half marathon in 1.52. Mark and Sue Stileman ran the "Avebury 8 Nine" a 9ish mile trail race in Wiltshire. Mark finished just over the hour coming fourth over all and winning his age category and Sue crossed the line in 1.38. Finally, Anna Duignan and Wendy Couper ran the Meon Valley Reindeer Run 10km finishing in 1.03 and 1.19 respectively. Well done to all!