A big thank you to all of you that came and got involved in our recent flying visits from (top coach) Nick Anderson through England Athletics' Club Run initiative. For those attending I'm sure you'll agree it gave us lots to think about, provided three thoroughly enjoyable club nights and has left us pointing onwards and upwards as runners as well as a club as a whole.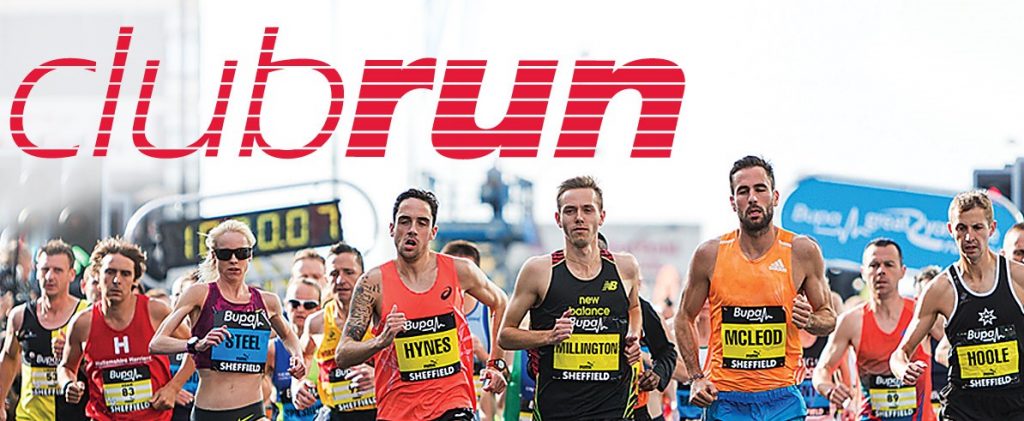 So what's the EA Club Run all about?
EA have a clear goal in mind with their Club Run initiative…
"The England Athletics' Club Run programme is a free initiative specifically aimed at supporting road running clubs to support runners, leaders and coaches in working towards improved performance at a specific event or race distance. Since launching two years ago the programme has supported over 100 clubs up and down the country involving over 5,000 club runners, over 800 club leaders and coaches and a team of around 40 experienced coach deliverers".
And you can now add Romsey Road Runners to this list!
What did we do with our three sessions?
For those that weren't there, Nick ran three sessions for us across February and March. Session one was a threshold session round Abbotswood estate with warm-up and form drills followed by 5 x 5-min intervals run at '3-word conversational' pace. The aim being to train the body at the zone at which we should be able to sustain our speed over a reasonable distance/time. Nick talked to us about the importance of doing these sorts of sessions on a regular basis to get our bodies used to working in this zone and, over time, being able to run quicker without running harder.

The second session was focused at VO2-max, or that pace above our Threshold where we can no longer hold any sort of conversation, and should be out of breath at the end of it. This took the form of 6 x 3-minute efforts; 90s out along one of the Abbotswood paths and 90s back, with a relatively short recovery. Those in attendance on a cold Feb evening can testify to the steam coming off all our bodies, proving just how much harder we were working than the previous session. Nick positioned this sort of session as 'the icing on the cake' that should be done as we get closer to race day for those key 5km, 10km, RR10 and CC6 races.
The third and final session was a talk at Woodley Hall from Nick about the importance of the three key elements of performance running – TRAINING, RECOVERY and NUTRITION. Over the course of 2.5 hours (and a lot of pizza) Nick took us through his theories on these three elements, backing them up with personal experiences as well as data and case studies. I for one went home with my head swimming with information that I am already beginning to make sense of and think about how I can apply it to my own training.
Really positive feedback
Thanks to all of you who provided feedback following these sessions. Here are just a few of the positive things you had to say:
"(Nick) was really engaging and authoritative, and gave us loads to think about. I'm really looking forward to adjusting the way we run sessions to benefit from what we've learned."
"A very inspirational talk from Nick once again… I think the whole 3 sessions from Nick has been a good turning point for the club."
"(Nick) has a great ability to enthuse and inform people in a way that makes sense and is easy to follow."

"This was a brilliant set of sessions and we have all benefited so much from Nick's expertise and dedication."
So what are we going to do now?
As the EA mission for these club runs explains, the aim is not only to inform and assist runners but to up-skill run leaders amongst the clubs. And your very own session leader team have already met to discuss how we might be able to apply some of these principles Nick has brought to us in our own training, as well as build in the great feedback many of you have sent us since these visits started.
Our Spring training schedule will be out soon and hopefully you will this come to bear. But we are very aware that whenever you try anything new, some things will work and some might not, so please let us know what you think and if necessary we can try something different next time.
And a big thank you to everybody who made this happen; Karen for kick-starting the whole thing, Becky for writing our application, the session leaders for helping to plan and of course Mark and Liz for sorting out the pizzas.
Here's to even better training, recovery and nutrition for us all…