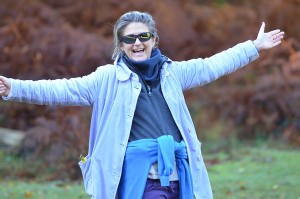 This weeks racing highlight for Romsey Road Runners was the organising and supporting of the second cross country race of the CC6 series at Kings Enclosure, Stoney Cross with fellow Halterworth Harriers.
A total of 77 ladies and 117 men turned up on a bright sunny Sunday morning to complete two laps of a gravel and forest track course looping through the enclosure. Rain during the week and heavy down pours on the preceding day had made conditions muddy underfoot, adding to the fun and excitement of completing the undulating 6.5 km course. All runners were cheered on by the many marshals from both clubs who stood at strategic positions along the route to avoid anyone getting lost.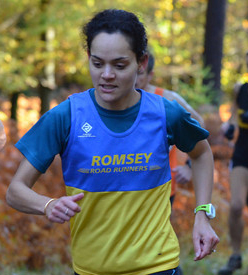 The race was won by Tottons, Nick Buis and first lady home was Valeria Sesto from New Forest Runners. Romsey fielded a ladies and mens team and stand in 7th position after the second race.
RRR Ladies: Shantha Dickinson 5th, Tam Ryan 14th, Lynda Brown 17th, Becky Tovey 19th. RR Men: Ian Nixon 3rd, Toby Burrows, 14th, Christopher Brown 24th, Neil Jennings 39th and Steve Reed 54th.