Monday 8 September saw the club's annual 5km handicap challenge play out round the streets of Braishfield.
Throughout the summer, members of the club ran in one or more of three separate 5km time trials to set the best time they can.  Using these results the club's session leaders  set a handicap time for each individual that they are then challenged to try and beat.  The runner who beats their handicap by the greatest margin lifts the coveted trophy.
This year saw 33 members toe the start line with only 11 managing to beat the handicap.  Well done to everybody who took part, but the all important results are…
Jo Weguelin came in 3rd with a time gap of 27 seconds, narrowly pipped to 2nd by Tony Peelo with a time gap of 28 seconds.  But our winner on the night, and this years club champion, was Haly Nomm in a time of 00:24:30 and most importantly 39 seconds below her handicap time.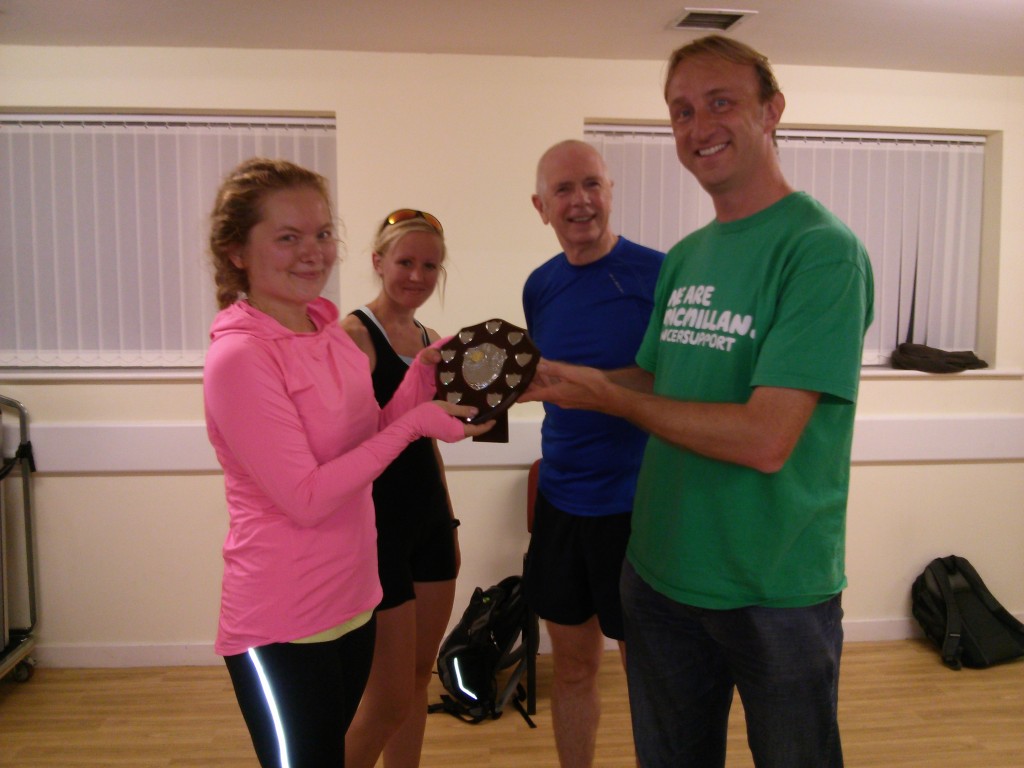 | | | |
| --- | --- | --- |
| 1st | Haly Nomm | -39 seconds |
| 2nd | Tony Peelo | -28 seconds |
| 3rd | Jo Weguelin | -27 seconds |
| 4th | Sarah Humphries | -23 seconds |
| 5th | Daniel Lurcock | -22 seconds |
| 6th | Julie Shanka | -20 seconds |
| 7th | Wayne Windebank | -17 seconds |
| 8th | Paul Burnage | -15 seconds |
| 9th | Rebecca Marriner | -14 seconds |
| 10th | Derek Kelly | -14 seconds |
| 11th | Karen Mason | -11 seconds |