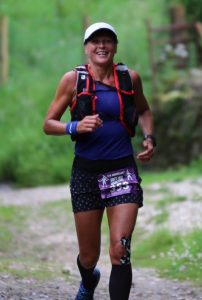 Congratulations to many Romsey Road Runners on some fantastic recent results. Last weekend saw Tamatha Ryan completing the Giants Head Marathon. This race, voted the best UK marathon by Runners' World, is described as very challenging, hilly but beautiful. The course takes runners through the through the Sydling and Cerne valleys, running around and under the famous Cerne Giant. Tamatha had a solid run finishing in a commendable time of 4:29.
The same weekend produced some great results at the Lordshill 10km; this is a well-marshalled course that weaves its way through the country lanes of Rownhams and Lee on the outskirts of Romsey. First home for Romsey and breaking the elusive 40-minute benchmark was Alex Prinsep giving him a new personal best time of 39:49. Mark Suddaby followed also finishing with a personal best time of 40:55. Other remarkable runners included Rebekah Lurcock 47:14, Paul Whittaker 47:31, Steve Davies 48:19, Elizabeth Prinsep 53:07, Suzanne Gardner 53:43 and Brenda Topliss 54:29.
Meanwhile, Sue Stileman completed her first half marathon entitled "Ridgeway Revenge" in a time of 2:19, Sue said, "I thoroughly enjoyed it even though it was rather hilly". Not put off by these hills, Sue also completed the Sway 5 mile race with her husband Mark Stileman. Mark had an amazing run, winning the race in a fantastic time of 30:23, followed by Sue in 42:57.