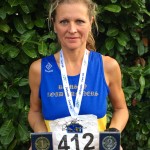 Romsey lady, Tam Ryan completed the Devizes Half Marathon Sunday 19th October in a time of 1:34:39, finishing 1st in her age category and 2nd lady overall. "The race was a nice scenic course, described as undulating – although I'd say it was hilly!" said Tam afterwards.
Elsewhere, The New Forest Stinger proved a tempting event for numerous RRRs. This local event is organised by Totton Runners and offers runners 5 and 10 mile routes through the enclosure and open forest. Runners start and finish at Ocknell Enclosure and use gravel tracks and muddy trails to complete their chosen distance.
The weather remained dry and was distinctly warm whilst the ground was soft under foot, but not too muddy. The course, as the name suggests had several 'stings' in the tail, as runners negotiated several sharp inclines. The muddy final stretch denied a sprint finish for anyone with too much energy.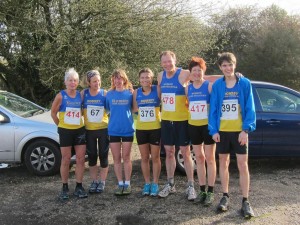 RRR Finishers:
17th Neil Jennings 1:12:32
25th Jim Wright 1:15:00
58th Hannah Shutt (3rd lady) 1:23:56
90th Penny Jennings 1:30:52
107th Alice Lane 1:36:52
112th Di Cross 1:36:38
114th Mark Adams 1:38:56
Finishing the 5 mile course were:
9th Stephen Edwards 44:00
43rd Anna Duignan 56:47
61st Wendy Couper 1:04:35